​​Get More Customers for Your Auto Repair Business
Put your auto repair shop front and center of the most effective digital marketing and advertising services. Overcome visibility challenges and drive more customers to your business with our search engine optimization (SEO), Google Ads (PPC), content marketing services and much more.
A 360-Degree Auto Repair Marketing Solution
With our auto repair digital marketing, we take care of all your business needs. Whether you need to create a stunning website that converts, ads that stay on top of the competition, social media that engages with your audience or eye-catchy content that attracts people, our auto repair digital marketing services have you covered!
Get a Free Audit for Your Auto Repair Business Today!
Why Choose Torque Digital Automotive Marketing Services?
Guaranteed Results
Our auto repair digital marketing services help you connect with your customers and prospects via the latest in digital media technology. We'll help you create, grow, and manage your digital presence so you can reach new prospects, increase website traffic, and build your business online.
ROI-first Approach
Torque digital marketing services are focused on providing the best ROI. Our proven results and experience have allowed us to build a reputation for providing exceptional results. This strategic advantage has allowed us to help many of our clients grow their businesses!
Accurate Reporting
We provide accurate reports for our marketing services so you can measure the difference over time. Our powerful analytics tools help you measure the impact of marketing on your auto repair business so you can know when and where it's having the most impact.
Expert In-House Team
Our auto detailing digital marketing team produces outstanding results for our clients. They deliver branding and digital marketing strategies customized to our client's business goals and create long-term, sustainable results. We do not outsource our customers' work.
Google Ads (PPC)
Stay on top of search results using our fine-tuned ad copies. Google Ads let people find you even when they search for your competitors. We target potential customers and control the ad spending costs, so you get the most bang for your buck.
Local SEO
Local SEO helps attract potential customers in your area. Increase your auto repair shop's visibility and stand out in the competition, so people notice you more. Our digital marketing services ensure your strong online presence, giving you every possible advantage over the competition.
Facebook/Instagram Ads
With Facebook/Instagram ads, you can target the right people with the right message and increase brand awareness. We create, optimize and run Facebook and Instagram ads that guarantee a high ROI.
Website Development
Your website is the face of your business. It is your virtual storefront. Your website must be attractive, functional, and user-friendly. We develop professional websites using the best industry practices to drive traffic toward your business.
Logo Design
Our logo design services help you create well-designed logos that effectively convey your brand's message. We can create a logo that truly represents your brand, helping you establish your identity. We offer a variety of services to ensure that your logo will effectively communicate your brand value.
Search Engine Optimization (SEO)
Your business needs to rank in the top search results to attract customers. This is where our professional automotive SEO services come in. Our experienced SEO team makes your website Google-friendly, so you rank in the top positions on all relevant keywords.
Content Marketing
Content marketing is a strategic approach to auto repair digital marketing that uses the web to spread the word about your auto repair shop and services. It involves creating useful content that generates interest and builds awareness. This drives traffic to your website and boosts sales.
Google Business Profile
Your Google Business Profile (GBP) is the virtual face of your business. Optimizing this profile makes you visible to a lot more people. Our local auto repair SEO services make your profile alluring so you don't miss out on any traffic.
Social Media Management
Social media promotes your business, builds relationships, and is an effective way of engaging with your target audience. It allows you to connect with them on a deeper level. Our social media marketing services let you have the perfect presence on social platforms to come off as an active and engaging business.
UI/UX Design
Your website is your first point of contact with customers, and it's important to invest in quality UI/UX design to improve the user experience. A good user experience attracts people towards your website. This will help you gain more exposure, build a better brand, and increase your revenue.
Digital Branding
The first step in building a strong brand is developing a digital brand. This is the face of your business that is represented online. We help you develop a strong brand identity that is consistent across all digital channels such as your website, email campaigns, social media profiles, and more.
Content Writing
Torque auto repair digital marketing services provide you with unique content that increases brand awareness and helps you build a larger audience. Our expert writers craft compelling content that gets your message across. This gets you noticed online and in the minds of your target audience.
Local SEO helps you reach the customers that are near your auto repair shop's location by helping your business stay on top of search results. There are a lot of local listing websites where you can list your business. Local SEO is the practice of optimizing a website's content such that it pops up when people perform Google searches near a business's physical location using local map pack 3. This helps you reach the customers within a few blocks of your auto repair shop, increasing your revenue. Our digital marketing services for auto repair shops include effective local SEO, and it is a great way to drive more customers your way.
Optimized Conversion Rates
Your website gets a steady flow of visitors once it's SEO-optimized. If your website is attractive and guides a visitor towards the right areas, there's a chance that visitors might become interested in your service. Your website needs to follow all the modern standards to convert visitors into customers. A clean website that conveys useful information at a glance has high conversion rates. We optimize your website's conversion rates using a web design agency for your auto repair business.
We Cater to the Following Industries
Our professional digital marketing company caters to many different industries. Can't see your business industry? Contact us, and we'll customize a marketing plan for you.
We Cater to the Following Industries
Our professional digital marketing company caters to many different industries. Can't see your business industry? Contact us, and we'll customize a marketing plan for you.
Here's What Our Customers Have to Say About Us!
Here's what our customers think of Torque Digital. Their feedback matters to us, so we can strive to improve!
Adam Hire
"I recently used Torque digital marketing services for the first time. I'm very happy with the results. I can safely say Torque auto repair digital marketing company and SEO services have made a huge impact on my business. I have almost triple the number of jobs I had before!"
Mary S.
"I highly recommend Torque digital marketing agency for your auto repair digital marketing needs. I received a quotation from another company for digital marketing services, but after reviewing their rates and services, I decided to use Torque Digital for my online marketing needs."
Kieth Ives
"I wanted to take a moment to share my experience with using Torque Digital marketing agency. Over the past year, I've used a number of different services to improve the content on my business website. None of those services were able to provide the level of customer service that I received from Torque Digital."
J. Addison
"I've used other SEO services in the past, but they didn't really understand my business. The team at Torque Digital understood what I wanted from my auto repair digital marketing, and they delivered. I'm seeing more conversions, and I'm getting more business from new customers."
Get Your Custom Marketing Strategy Today!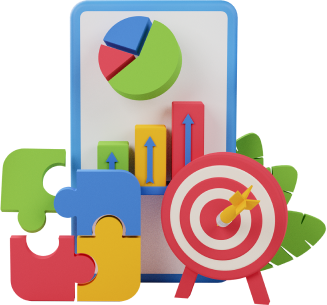 Let's answer some of the most asked questions.
Ask a question, and we'll get back to you as soon as possible!