Expand Your Business with Our Tire Shop Digital Marketing Agency in USA
Want to give growth to your wheels & tire business? We are a wheel shop marketing agency that will bring more customers into your shop to get your repairing services. Our experts use modern marketing techniques to make your online presence stronger and rank on the first page of SERPs like Google.
Get a Tailored Plan From Us
Boost Your Business Growth in 3 Easy Steps
Increasing competition in the wheels and tires industry means you need our help to thrive in it. We are a tire shop digital marketing agency in the USA that can make a visible difference in your business.
Get more phone calls, appointments and customers for your business within no time. Our vast experience in serving tire and wheel businesses makes us better than the rest. We provide you customized wheel shops digital marketing services that fit with your business specifically.
Your website is the first thing people see when looking for your business online. Is your website responsive for different devices? If not, get in touch with us. We create websites that are user-friendly, well-optimized and engaging for your customers.
The content we create for your website solves the concerns of your users that they might be searching for online. Furthermore, when search engines find your content valuable for the users, they will automatically rank your website. We are an award-winning wheel shop marketing agency that develops and designs unique websites that convert your leads into customers.
We focus on your wheels and tire shop branding so that customers find your business different from other shops. We create a perfect and attractive logo for your business that sets you apart and leaves a lasting impression on your customers.
Our digital marketing services for wheel shops are detail-oriented. We focus on every piece of information shared on your social platforms and ensure that it is accurate and consistent on all social platforms so that customers trust your shop more. Businesses that focus on their branding create a positive reputation among their customers. We help your business establish its voice, style, and aesthetics through our digital marketing services.
Our goal is to get your business noticed quickly. Take advantage of our tire shops digital marketing services to watch your revenue skyrocket. We put your tire shop in front of people who are seeking to get their tires and wheels replaced or repaired.
With our wheel shop digital marketing agency in the USA, you can get more customers into your store and get your shop to generate more revenue than ever at an affordable price.
Our Tire Shops Digital Marketing Services Include
Advertise, Analyze, and Optimize
Google & Social Media Ads For Your Tire Shops
Websites without advertising are like needles without thread. We run PPC campaigns for your business so that your business stays on the top. We give your edge above your competitors and let you reach the right prospects at the right time.
Whenever your prospects will be finding something like "wheels and tire shop near me" on Google they will find your business at the top of the results. Our digital marketing experts find all the relevant keywords according to your niche for setting up ad campaigns, so that you get maximum ROI on your ads.
Today, 85% customers use social media before using the businesses services. We manage your social media and run effective advertising campaigns to attract all the potential customers out there.
SEO For Improved Visibility
To get the maximum benefits of our tire shops digital marketing we provide unbeatable SEO services. Our SEO for tire shops can bring organic leads and traffic to your website that will help your business to get long term results and make your brand popular among your prospects.
Our SEO services bring more customers towards your business that will boost your revenue and profits to your business. We get your business register on Google Maps and different directories so that customers can find your tire shop information easily.
Reach More Local Customers
Local SEO Services To Grow Your Business
Is your wheels and tires shop attracting your customers in your area? If not, we help you get more business from them. Our local tire shop SEO company attracts your local customers by running local ad campaigns. Our experts make sure to target the right demographics and regions in your campaigns so that you get best results.
Making Your Tires & Wheels Business Go Viral
It is our aim to make your business grow and get noticed in this noisy digital world. We provide comprehensive tire shops services in California, Texas, Minnesota, Arizona, and all over the USA. Our SEO for wheel shop will bring a positive impact on your business and get you more business in a short time.
Today 85% of customers search for the business online. Before taking their services, we make sure you don't miss out on them. We give your business a strong online identity that will make your customers engage with your business and help you standout from the competition. Our social media experts will create content that perfectly resonates with your customers.
Want a brand new website for your tire shop?
Torque Digital: Wheel Shop Marketing Agency That Helps You 5x Profits
Torque Digital has been providing digital marketing services including tires and wheel shops at affordable prices. We have served tire shops digital marketing services to more than 10+ businesses worldwide. We know how to make your business win in this wide industry.
When we take projects from you, we see them as a personal mission and give our 100% effort to make your business successful. We like to keep things transparent with our customers. That's why we give you proper reporting about the progress of your business. It helps you understand the benefits you are getting with our services.
We Cater to the Following Industries
Our professional digital marketing company caters to many different industries. Can't see your business industry? Contact us, and we'll customize a marketing plan for you.
Here's What Our Customers Have to Say About Us!
Here's what our customers think of Torque Digital. Their feedback matters to us, so we can strive to improve!
Tim Hawkins
"Torque Digital is a great tire shop digital marketing agency. I've known them for a while now and they always come through when I need them. They helped my company get off the ground and we really appreciate the work they did."
Samuel David
"Torque Digital is always able to accommodate my needs and it's never a problem. They're an excellent tire shop's digital marketing agency who I turn to every time I need something done. They provide excellent tire shop SEO services and they also provided me with local tire SEO marketing services which really give a boost to my business. Thank you Torque Digital!"
Sunil
"I've been working with Torque Digital for the last month and they have been great. The team is very knowledgeable, they are always willing to help me and have gone above and beyond to make sure I'm comfortable in my new role. The thing I like the most about them is that they are transparent with their pricing which makes it really easy when it comes to budgeting. They are the best wheel shop digital marketing agency in USA. I love their marketing ideas for tire shops."
Get Your Custom Marketing Strategy Today!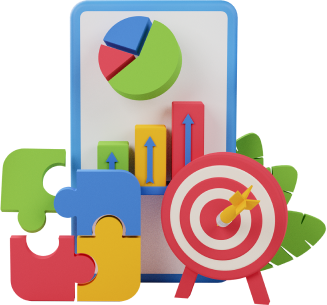 Let's answer some of the most asked questions.
Ask a question, and we'll get back to you as soon as possible!